With the holidays coming up quickly it can often be a stressful time of the year for many people. This is why it is important to start any holiday shopping or preparation as early as possible to help avoid unneeded stress!
AutoSender Pro is our iOS app that allows you to schedule texts that will automatically send at specific dates and times. It is a powerful messaging app that can help you prepare for the winter holidays in multiple different ways!
Sending out Holiday eCards
Many of us struggle with choosing and remembering to send out Holiday cards, or we may forget to include certain people!
AutoSender Pro provides a quick, easy, and environmentally friendly alternative to sending out regular holiday cards this year. Using AutoSender Pro allows you to schedule eCards that you will automatically send at the time and date you chose. This means you can schedule all your holiday greetings today, so you don't have to worry about forgetting during the holiday itself.
By using eCards instead of regular cards you avoid the long waits of regular mail, are able to ensure they receive them in time and exactly when you want, save money on cards and postage, and help to avoid any waste! Another benefit of eCards is that it is easy for the recipient to save the card on their phone, rather then it eventually being thrown in the garbage.
We already have several holiday greeting cards through our app, and plan on releasing an update in the near future that will add even more!
Communicate with Santa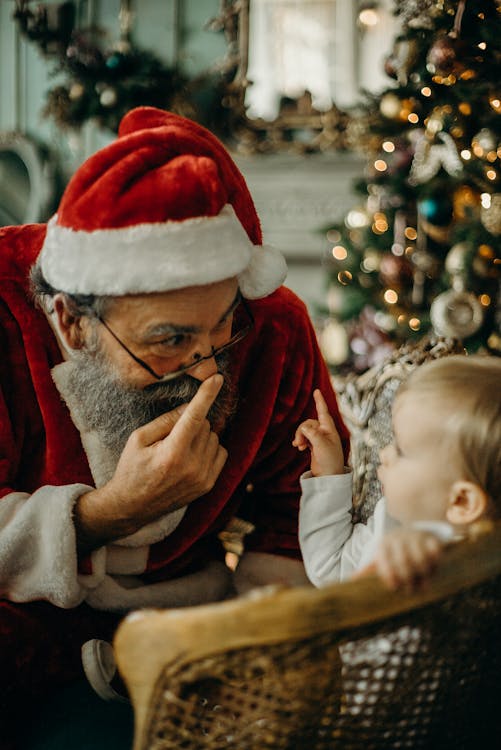 Having your children write letters to Santa is an age old tradition for many people, however it is something that many people may consider old fashion. With AutoSender Pro's private numbers, you can have your child actually text Santa! Even more exciting than being able to text Santa is for them to actually receive a text back.
In our recent update to AutoSender Pro we have included the ability to send messages out through your private number. This means that your children can actually have a full conversation with Santa Clause! This is a great way to get your kids excited for Christmas and as a way to find out what presents they are hoping for this year! 
Click here to learn more about sending and receiving messages through a private number.
Making Holiday Plans 
Making plans during the holiday season can be extremely stressful. However AutoSender Pro allows you to schedule messages that will arrive to all the recipients at the same time! This is a great way to send out invites for things such as a holiday party, a New Years celebration, and much more! 
AutoSender Pro allows you to create groups with different contacts in it for easy communication. This means you could have one group chat for friends, one for family, one for co-workers, etc. It is then easy to schedule both greeting cards or plans to specific people.